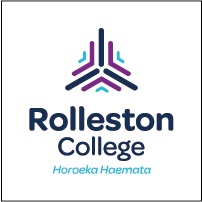 9 Magical Maths (Term 3, Option 1)
9MAG
Course Description
Teacher in Charge: Mrs M. Darroch
Ever asked the question why do I have to learn this? This course helps you to understand the importance of Mathematics and will help you to overcome your fears and develop a growth mindset towards maths.
In this course we will transfer formal mathematical skills and apply them to tasks that are embedded in real-world contexts. Leaving behind the traditional maths procedure, in a new perspective, we will use mathematics as a tool to explore, discuss and understand why maths is a powerful tool for global understanding and communication.
There may be a field trip involved and so course costs will be confirmed when the decisions about EOTC are confirmed.
---
Learning Areas:
---
Pathway
This course gives you a grasp of the maths that underpins all subjects.
Career Pathways
Cook, Mining Engineer, Accountant, Auditor, Actuary, Finance Manager, Retail Manager, Statistician, Baker, Hotel/Motel Manager, Cafe Worker, Property Manager, Butcher, Waiter/Waitress, Cafe/Restaurant Manager, Urban/Regional Planner, Kitchenhand, Chef, Elected Government Representative, Event Manager, Quantity Surveyor, Demonstrator, Dietitian, Foreign Policy Officer, Workplace Relations Adviser, Sports Coach/Official, Early Childhood Teacher, Environmental Scientist, Economist, Human Resources Adviser, Energy/Carbon Auditor, Financial Adviser, Food Technologist, Forestry Scientist, Health Promoter, Health Services Manager, Mortgage Broker, Nanny/Child Carer, Policy Analyst, Real Estate Agent, Secondary School Teacher, Valuer