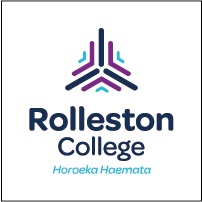 3 Yes - Young Enterprise Scheme (3YES)
3YES
Course Description
Teacher in Charge: Mrs B. Hoy
All learners who choose this course will participate in the Lion Foundation 'Young Enterprise Scheme' which is a nationwide competition involving creating a product or service and taking it to market. All work is done in groups and learners complete a set of challenges alongside their assessment work to win prize money to support these business plans.
An external will be offered for those wishing to gain an endorsement or further credits in business.

**Note: this course involves working in one group for the majority of the year. Learners wanting to study business but with a more individual focus should take 3 Business. Learners cannot take both courses.
---
Learning Areas:
---
Contributions and Equipment/Stationery
Voluntary Course Contribution
● Course Fee of $35.00 for in class materials and resources including YES Registration fee.
● Possible Field Trip opportunity to deepen and reinforce learning at an approximate cost of between $15 to $35 covering travel expenses and entry fee. * to be confirmed during the course depending on available exhibitions and events and added to statements as they occur.

Optional Items - Recommended for home purchase and use
● Dedicated learner laptop (Chrome book suitable) with learners own headset recommended.

See Senior Stationery list on our My School Office Max Portal.

No additional course specific stationery items other than the Senior Stationery list are required for this course.

To keep costs low, we recommend only buying the items of stationery you do not have. Your child is welcome to bring items from home, perhaps purchased in previous years and repurposed to save money. This could include erasers, headphones, scientific calculators and padlocks for the lockers if they already have one.
---
Disclaimer
Please be aware, our charges may change