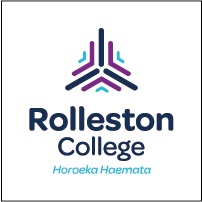 3 Design and Visual Communication (3DVC)
3DVC
Course Description
Teacher in Charge: Mr M. Hobbs
Recommended Prior Learning
Students should have completed DVC in year 12 or very successfully in year 11.
---
Focuses on where visual literacy and creative thinking is developed, using visual communication techniques. Product or Spatial Design can be studied.
Students will develop their own brief after exploration of shape and form and complete a personal study over the year.
High end CAD working drawings are produced to industry standards.
---
Course Overview
Term 1
Explore design elements , shapes and form.
Develop ideas.
Create a design brief for your project.
Term 2
Start to develop concepts for design idea.
Explore and refine ideas using graphic techniques.
Develop your design into a final solution.
Term 3
Create a set of detailed working drawings on CAD.
Plan your presentation.



Term 4
Complete and set up your presentation.
Learning Areas:
---
Career Pathways
Photographer, Printer, Naval Architect, Tattoo Artist, Print Finisher, Signmaker, Civil Engineer, Civil Engineering Technician/Draughtsperson, Fashion Designer, Graphic Designer, Interior Designer, Communications Professional, Industrial Designer, Graphic Pre-press Worker, Visual Merchandiser, Mechanical Engineering Technician, Patternmaker, Information Technology Architect, Architect, Architectural Technician, Landscape Architect, Landscaper
Contributions and Equipment/Stationery
Voluntary Course Contribution
Course Fee $5.00 for in-class materials and resources.

Optional Items - Recommended for home purchase and use
Students would benefit from a laptop that is capable of running current Adobe Creative Cloud and CAD software. Please note there are limited school laptops available for in-class use.

Adobe Creative Cloud/CAD software is available to purchase from the school for your personal device for use at home at a cost of $10.00 for students enrolled in this course
Student workbooks. If a learner elects to complete an external exam, revision work is recommended and can be purchased via the College at a cost of approx. $10 to $25 * depending on year level and workbook required.

See the Senior Stationery list on our My School Office Max Portal.

No additional course-specific stationery items other than the Senior Stationery list are required for this course.

To keep costs low, we recommend only buying the items of stationery you do not have. Your child is welcome to bring items from home, perhaps purchased in previous years and repurposed to save money. This could include erasers, headphones, scientific calculators and padlocks for the lockers if they already have one.
---
Disclaimer
Please be aware, our charges may change