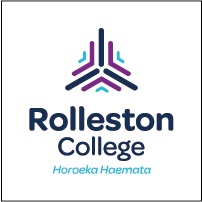 3 Biology (3BIO)
3BIO
Course Description
Teacher in Charge:
Where did we come from and where are we going? These are the questions we will answer in this course. We will start by looking at the biological evidence for human evolution followed by the cultural advancements that took us to where we are today. We will then look at biotechnology and where that may take us in the future. If you want to know more about the history of yourself then this is the course for you.
---
Learning Areas:
---
Contributions and Equipment/Stationery
Voluntary Course Contribution
Course Fee $10.00 for in class course materials and resources
Possible Field Trip opportunity to deepen and reinforce learning at an approximate cost of between $15 to $35 covering travel expenses and entry fee. * to be confirmed during the course depending on available exhibitions and events will be added to statements as and when trips and occur.

Optional Items - Recommended for home purchase and use

Dedicated learner laptop (Chrome book suitable) with learners own headset recommended.

Course workbooks. Depending on the course and learner level, learners may benefit from the purchase of a relevant sciPAD or ESA Workbook. This has been included in the stationery list as a recommendation or can be purchased from the school on request.
- sciPAD Internal Biology Workbook Level 3 Year 13 9780992250690
- sciPAD External Biology Workbook Level 3 Year 13 9780992260491

External Exam and Competition Fees. Depending on learner goals, progress and or to provide stretch some learners will be encouraged to compete in external exams and competitions.
---
Disclaimer
Please be aware, our charges may change