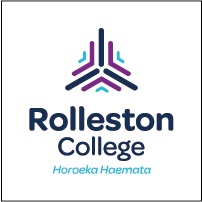 2 Pursuit (2PURS2) Digital Technology
2PURS2
Course Description
Teacher in Charge: Mrs B. Hoy
This course is the 2nd Half of Pursuit in 1st semester it allows learners to pursue projects of their choice and develop outcomes that integrate a range of tools and technical skills. Disciplines and tools the learner can draw from may include: Graphic Design, Animation, 3D modelling, Programming, Databases, Web Design, 3D printing, Vinyl Cutting, Programmable Electronics.
Learners will also choose from a range of achievement standards that are appropriate to their project and will assess their ability to apply: design process, project management skills, technical skills, to produce an outcome. Sample achievement standards included below.
** To ensure learners gain the full benefit from this course learners applying for Pursuit should have previous experience with the Technology learning area or have taken 1 Pursuit. We recommend taking this as a full year course for the most benefit. The Credits mentioned below are for the whole year.
---
Learning Areas:
---
Pathway
Contributions and Equipment/Stationery
Voluntary Course Contribution
No Course Fee associated with this course.
Possible Field Trip opportunity to deepen and reinforce learning at an approximate cost of between $15 to $35 covering travel expenses and entry fee. * to be confirmed during the course depending on available exhibitions and events and added to statements as they occur.

See Senior Stationery list on our My School Office Max Portal.

Additional course specific stationery items include
A4 Display Book Insert Cover 40 Pocket
Refill included in Stationery List

To keep costs low, we recommend only buying the items of stationery you do not have. Your child is welcome to bring items from home, perhaps purchased in previous years and repurposed to save money. This could include erasers, headphones, scientific calculators and padlocks for the lockers if they already have one.
---
Disclaimer
Please be aware, our charges may change