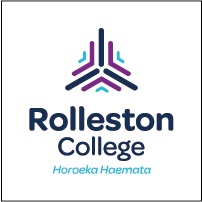 2 Hard Materials Technology (2MTEC)
2MTEC
Course Description
Teacher in Charge: Mr M. Hobbs
Recommended Prior Learning
Its is recommended that you have successfully a completed a practical technology subject in any of the hard materials in year Y11, however consideration may be given to students who have done well in the junior school after consultation with Mr Hobbs.
---
In this class, the students will be doing two major builds. The first is a personal design project where students will be learning about concrete and then designing a table using this resistant material. The second project is a whole class project where the students will be constructing a wooden safe using advanced concepts in the design. Both projects are teacher-directed but will require the students to complete more paperwork that must complement their project and enables learners to gain merit or excellence endorsements for this subject.
Note: Learners who choose to do Hard Materials Technology in Semester 1 are unable to repeat the course in Semester 2.
---
Course Overview
Term 1


Term 2
Construct your project from your design drawings.
Finishing techniques.

Learning Areas:
---
Career Pathways
Locksmith, Refrigeration/Air-conditioning Technician, Plastics Technician, Metal Worker, Brick and Blocklayer, Boat Builder, Fabrication Engineer, Building Contractor, Building and Construction Labourer, Mechanical Engineer, Electrical Engineer, Roofer, Building and Construction Manager, Saw Doctor, Wood Processing Worker, Cabinet Maker, Test Analyst, Carpenter, Flooring Installer, Urban/Regional Planner, Civil Engineer, Civil Engineering Technician/Draughtsperson, Coachbuilder/Trimmer, Painter and Decorator, Industrial Designer, Information Technology Helpdesk/Support Technician, Concrete Worker, Stonemason, Quantity Surveyor, Mining Engineer, Aeronautical Engineer, Mechanical Engineering Technician, Electronics Trades Worker, Aircraft Loader, Plumber, Gasfitter and Drainlayer, Aircraft Maintenance Engineer, Driller, Product Assembler, Electrician, Electrical Engineering Technician, Lift Technician, Engineering Machinist, Building Surveyor, Environmental Engineer, Plasterer, Welder, Fencer, Plastics Worker, Marine Engineer, Forestry and Logging Worker, Electronics Engineer, Collision Repair Technician, Automotive Electrician, Furniture Finisher, Glazier, Automotive Refinisher, Landscape Architect, Wall and Floor Tiler, Building Insulator, Glass Processor, Industrial Spray Painter, Joiner
Contributions and Equipment/Stationery
Voluntary Course Contribution
Course Fee $50.00 for in class materials and resources. * Refer to the take home component below.

Optional Items - Recommended for home purchase and use
Take Home Components. Note full payment of course fee will allow learners to take home any items they produce throughout the course; otherwise items remain the property of the school for community purchase at the end of year or semester. This helps us as a College to replace course materials.
Dedicated learner laptop (Chrome book suitable) with learners own headset recommended.


See Senior Stationery list on our My School Office Max Portal.

No additional course specific stationery items other than the Senior Stationery list are required for this course.

To keep costs low, we recommend only buying the items of stationery you do not have. Your child is welcome to bring items from home, perhaps purchased in previous years and repurposed to save money. This could include erasers, headphones, scientific calculators and padlocks for the lockers if they already have one.
---
Disclaimer
Please be aware, our charges may change