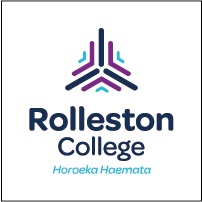 1 Overreaction (1OVR1) 84
1OVR1C
Course Description
Teacher in Charge: Ms C. Green
Learners will explore chemical reactions in a variety of contexts. They will analyse how and why chemicals react the way they do. Chemical reactions will provide a context for developing data interpretation skills. Learners will explore the relationships in chemical reactions applying knowledge of bivariate data. They will complete a portfolio of practical work.
---
Learning Areas:
---
Pathway
2 All Mixed Up (2MIX1) Chemistry, 2 Forensic Science (2FSCI), 2 Life on Mars ( 2MARS2) Science, 2 Nature's Lego (2LEGO2) Chemistry
Career Pathways
Mining Engineer, Acupuncturist, Registered Nurse, Agricultural/Horticultural Scientist, Agricultural/Horticultural Consultant, Paramedic, Anaesthetist, Anaesthetic Technician, Pathologist, Veterinary Nurse, Zoologist, Chemist, Marine Biologist, Medical Physicist, Microbiologist, Chemical Engineer, Biochemist, Biomedical Engineer, Biotechnologist, Metal Worker, Brewer, Mechanical Engineer, Dairy Processing Operator, Clinical Physiologist, Physician, Surgeon, Midwife, Dental Assistant, Chemical Production Operator, Science Technician, Podiatrist, Chiropractor, Civil Engineer, Meteorologist, Medical Laboratory Scientist, Clinical Coder, Dental Technician, Community Karitāne, Pharmacist, Conservator, Crop Farmer/Manager, Oral Health Therapist, Dentist, Medical Imaging Technologist, Diagnostic Radiologist, Dietitian, Forensic Scientist, General Practitioner, Gynaecologist/Obstetrician, Psychiatrist, Electronics Trades Worker, Geologist, Environmental Scientist, Energy/Carbon Auditor, Environmental Engineer, Environmental/Public Health Officer, Plastics Worker, Food Technologist, Forest Manager, Forestry Scientist, Pest Control Technician, Geophysicist, Health and Safety Adviser, Health Promoter, Naturopath, Veterinarian, Ship's Master, Medical Laboratory Technician, Occupational Therapist, Winemaker, Optometrist, Osteopath, Pulp and Paper Mill Operator, Physiotherapist, Plastics Technician, Tertiary Lecturer, Purchasing/Supply Officer, Production Manager, Radiation Oncologist, Speech-Language Therapist, Water/Wastewater Treatment Operator, Orchard Farmer/Manager, Ophthalmologist, Viticulturist
Contributions and Equipment/Stationery
Voluntary Course Contribution
Course Fee $10.00 for in-class course materials and resources
Possible Field Trip opportunity to deepen and reinforce learning at an approximate cost of between $15 to $35 covering travel expenses and entry fee. * to be confirmed during the course depending on available exhibitions and events will be added to statements as and when trips occur.

Optional Items - Recommended for home purchase and use
Dedicated learner laptop (Chrome book suitable) with learners own headset recommended.
External Exam and Competition Fees. Depending on learner goals, progress and or to provide stretch some learners will be encouraged to compete in external exams and competitions.

In addition to the Senior Stationery list on our My School Office Max Portal.


Stationery items required for this course include
2 x 1J8 A4 Exercise Book 5mm Quad 36 Leaves
WA4 Writing Exercise Book 7mm Ruled 36 Leaves
A4 Display Book Insert Cover 40 Pocket Blue
Calculator * as listed in the Senior Stationery List

To keep costs low, we recommend only buying the items of stationery you do not have. Your child is welcome to bring items from home, perhaps purchased in previous years and repurposed to save money. This could include erasers, headphones, scientific calculators and padlocks for the lockers if they already have one.
---
Disclaimer
Please be aware, our charges may change