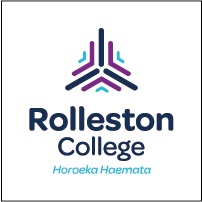 1 Design & Visual Communication - Spatial Design (1DVC2)
1DVC2
Course Description
Teacher in Charge: Mr M. Hobbs
Recommended Prior Learning
This is an introductory course to NCEA DVC open to all learners.
---
Design and Visual Communication Spatial focuses on the skills required to create building and landscape environments. Advance your freehand drawing skills and learn to render texture your design ideas. Industry computer aided design (CAD) packages will be used to create final formal drawings.
---
Course Overview
Term 1
Freehand sketching including perspective.
Rendering and texturing of building materials and .plants.
Design process
Term 2
Formal drawing presentation using CAD.
Complete your presentation.
Learning Areas:
---
Pathway
2 Design & Visual Comm - Product Design (2DVC1), 2 Design & Visual Comm - Spatial Design (2DVC2)
Career Pathways
Advertising Specialist, Mechanical Engineering Technician, Patternmaker, Architect, Architectural Technician, Tailor/Dressmaker, Naval Architect, Tattoo Artist, Print Finisher, Mechanical Engineer, Building and Construction Manager, Carpenter, Urban/Regional Planner, Civil Engineer, Civil Engineering Technician/Draughtsperson, Fashion Designer, Graphic Designer, Interior Designer, Industrial Designer, Jeweller, Technical Writer, Make-up Artist, Graphic Pre-press Worker, Visual Merchandiser, Information Technology Architect, Exhibition and Collections Technician, Landscape Architect, Landscaper, Printer, Signmaker, User Experience Designer
Contributions and Equipment/Stationery
Voluntary Course Contribution
● Course Fee $25.00 for in class materials and resources.

Recommended Items for Voluntary Purchase
● Students would benefit from a laptop that is capable of running current Adobe Creative Cloud and CAD software. Please note there are limited school laptops available for in class use.
● Adobe Creative Cloud/CAD software is available to purchase from the school for your personal device for use at home at a cost $10.00 for students enrolled in this course

See Senior Stationery list on our My School Office Max Portal.

No additional course specific stationery items other than the Senior Stationery list are required for this course

To keep costs low, we recommend only buying the items of stationery you do not have. Your child is welcome to bring items from home, perhaps purchased in previous years and repurposed to save money. This could include erasers, headphones, scientific calculators and padlocks for the lockers if they already have one.
---
Disclaimer
Please be aware, our charges may change