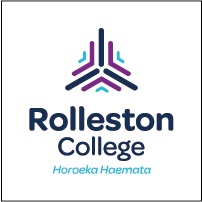 1 Challenge the Limits (1CLMT1)
1CLMT1
Course Description
Teacher in Charge:
Develop a core of skills to be safe and thrive in the outdoor environment. You will learn about the weather, navigation, trip planning and preparation, experience tramping and an overnight camp. Pursuits will be tramping, rock climbing and mountain biking. This course will include 1 overnight tramping trip.
This course will likely involve regular offsite trips in the afternoon after school finishes. The dates and times will be confirmed when the course starts. Course costs cover transport, activity fees, rock climbing gear. Access to a suitable mountain bike will bring the cost of the course down.
---
Learning Areas:
---
Contributions and Equipment/Stationery
Voluntary Course Contribution
● This course includes a range of Field Trips and Outdoor Activities at a cost of $200.00 to meet the requirements of the assessment standards. * Course cost to be added to statements at the start of course. The course contributions help to cover transport, activity fees, safety and rock climbing gear.
● Learners will be expected to assist with and supply their own property (suitable personal clothing and footwear) for overnight and day trip excursions.
● Learners will also need to provide your own serviced mountain bike and helmet that is fit for purpose.

Optional Items - Recommended for home purchase and use
● Dedicated learner laptop (Chrome book suitable) with learners own headset recommended.

In addition to the Senior Stationery list on our My School Office Max Portal.

No additional stationery items are needed for this course.

To keep costs low, we recommend only buying the items of stationery you do not have. Your child is welcome to bring items from home, perhaps purchased in previous years and repurposed to save money. This could include erasers, headphones, scientific calculators and padlocks for the lockers if they already have one.
---
Disclaimer
Please be aware, our charges may change