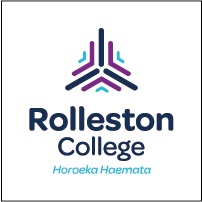 10 Te Reo Māori (Semester 2)
10MAO2
Course Description
Teacher in Charge: Ms A. Mansfield
This course focuses on Te Reo Māori. Learners will learn a foundational level of Te Reo Māori. This course aims to embed tikanga and Māori values through a range of different karakia and understanding different mihi for different occasions. Learners will cover level 5 of the curriculum, including pronouns, possessives, sentence structures, describing likes and dislikes, tohutohu instructions and location.
---
Learning Areas:
Year 10 Semester 2, Line 2, Languages
---
Pathway
Career Pathways
Receptionist, Paramedic, Police Officer, Elected Government Representative, Emergency Management Officer, Journalist, Communications Professional, Interpreter, Corrections Officer, General Practitioner, Early Childhood Teacher, Health Care Assistant, Primary School Teacher, Kaiwhakaako Māori, Librarian, Translator, Library Assistant, Nanny/Child Carer, Policy Analyst, Private Teacher/Tutor, Youth Worker, Secondary School Teacher, Social Worker, Teacher Aide, Television Presenter, Tour Guide
Contributions and Equipment/Stationery
Voluntary contribution of $20 for Language Perfect and resources.
Trip cost TBC. In region of $50-150 depending on location.
---
Pathway Tags
Receptionist, Paramedic, Police Officer, Elected Government Representative, Emergency Management Officer, Journalist, Communications Professional, Interpreter, Corrections Officer, General Practitioner, Early Childhood Teacher, Health Care Assistant, Primary School Teacher, Kaiwhakaako Māori, Librarian, Translator, Library Assistant, Nanny/Child Carer, Policy Analyst, Private Teacher/Tutor, Youth Worker, Secondary School Teacher, Social Worker, Teacher Aide, Television Presenter, Tour Guide
---
Disclaimer
Please be aware, our charges may change