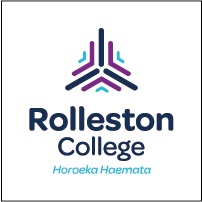 9 Picasso to Dali (Spanish and art) (Term 3, Option 1)
9PICD
Course Description
Teacher in Charge: Ms A. Mansfield
Learn about the world of Hispanic art and architecture. Take a virtual tour through iconic galleries and buildings such as the Alhambra in Granada and the Grand Mosque in Córdoba. Study the works of Salvador Dalí and Pablo Picasso. Produce a portfolio of Hispanic-inspired artwork. Learn the Spanish that you need to be able to describe the art you create.
---
Learning Areas:
---
Pathway
10 French cuisine (Semester 1), 10 Spanish (Semester 2)
Career Pathways
Private Teacher/Tutor, Secondary School Teacher, Travel Agent/Adviser, Marketing Specialist, Journalist, Communications Professional, Interpreter, Information Technology Helpdesk/Support Technician, Sales Representative, Advertising Specialist, Sales and Marketing Manager, Importer/Exporter, Translator
Contributions and Equipment/Stationery
Voluntary contribution of $5 for resources.
Junior art box from National art supplies.
---
Pathway Tags
Sales Representative, Advertising Specialist, Sales and Marketing Manager, Journalist, Communications Professional, Interpreter, Information Technology Helpdesk/Support Technician, Importer/Exporter, Translator, Private Teacher/Tutor, Secondary School Teacher, Travel Agent/Adviser, Marketing Specialist
---
Disclaimer
Please be aware, our charges may change