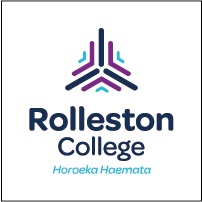 3 Practical Science (3PSCI)
3PSCI
Course Description
Teacher in Charge: Ms C. Green
A course for learners who love doing science investigations and practical experiments but aren't necessarily interested in all of the theory behind everything ever. A course for the "do-ers"! The focus will be on investigation skills, logical thinking, making and following instructions.
** Note: This course offers various assessment standards based on student interest, in conjunction with and guided by our Teaching staff.
---
Learning Areas:
---
Contributions and Equipment/Stationery
Voluntary Course Contribution
● Course Fee $10.00 for in class course materials and resources
● Possible Field Trip opportunity to deepen and reinforce learning at an approximate cost of between $15 to $35 covering travel expenses and entry fee. * to be confirmed during the course depending on available exhibitions and events will be added to statements as and when trips and occur.


Optional Items - Recommended for home purchase and use
● Dedicated learner laptop (Chrome book suitable) with learners own headset recommended.
● Course workbooks. Depending on the course and learner level, learners may benefit from the purchase of a relevant sciPAD or ESA Workbook. This has been included in the stationery list as a recommendation or can be purchased from the school on request.
● External Exam and Competition Fees. Depending on learner goals, progress and or to provide stretch some learners will be encouraged to compete in external exams and competitions.

See Senior Stationery list on our My School Office Max Portal.

Additional stationery items for this course include
● WA4 Writing Exercise Book 7mm Ruled 36 Leaves
● A4 Display Book Insert Cover 40 Pocket Blue

To keep costs low, we recommend only buying the items of stationery you do not have. Your child is welcome to bring items from home, perhaps purchased in previous years and repurposed to save money. This could include erasers, headphones, scientific calculators and padlocks for the lockers if they already have one.
---
Disclaimer
Please be aware, our charges may change