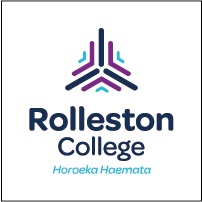 3 Photo Studio (3PHOTO)
3PHOTO
Course Description
Teacher in Charge: Mr R. Ferguson
Recommended Prior Learning
Learning within senior levels of 1 & 2 of the Visual Arts would be an advantage. Consultation with Learning area leader would be required if the above courses haven't been undertaken.
---
Through the study of Artworks within the field of Photography and their artist creators, learners will learn to find and follow their own unique artistic pathway in the production of a body artworks that explore Photography.
Learners will present their work in a workbook and portfolio.
Note: Learners can take both Paint Studio and Photo Studio as these are two separate UE subjects.
---
Course Overview
Term 1
Artist model research and artwork production.
Term 2
Camera/studio techniques, artwork production and internal assessments assessed..
Term 3
Artwork production towards external.
Term 4
Artwork production towards external and external assessment due.
Learning Areas:
---
Career Pathways
Animator/Digital Artist, Art Director (Film, Television or Stage), Artist, Artistic Director, Film and Video Editor, Film/Television Camera Operator, Graphic Designer, Interior Designer, Event Manager, Curator, Director (Film, Television, Radio or Stage), Visual Merchandiser, Exhibition and Collections Technician, Media Producer, Lighting Technician, Game Developer, Model, Photographer, Private Teacher/Tutor, Signmaker
Contributions and Equipment/Stationery
Voluntary Course Contribution
● Course Fee $40.00 for in class materials and resources. * Refer to the take home component below.
● Possible Field Trip and or Workshop opportunities to deepen and reinforce learning at an approximate cost of between $15 to $35. Associated field trip fees are used to cover travel expenses and entry fee. * An actual amount to be confirmed during the course depending on available activities, exhibitions and events.
● Theory workbooks, Course Book and Assignment. Depending on the course and learner level, learners may be required to purchase a theory workbook, assignment book. Subject to course and level items will be provided at a subsidised cost of approx. $10 to $25.

Optional Items - Recommended for home purchase and use
● Students would benefit from having their own DSLR camera, camera bag and SD card for external folio work. * There are limited school cameras available for learner use.
● A laptop that is capable of running current Adobe Creative Cloud software would be beneficial.
● Adobe Creative Cloud software is available to purchase from the school $10.00 for students enrolled in this course.

Course-related Art Kits are able to be purchased from National Art Supplies at a cost of $22.00 using the following link. (National Art Supplies Link) Items may need to be replenished throughout the year depending on learner use including print materials.

While the same items can be purchased separately from other art suppliers, we believe the quality of the items and the fact that the pack is individually labelled, delivered to school and ready for the start of the school year provides excellent value for money and convenience. Course specific items included below
● A3 Eco Sketch Pad Portrait Pad
● A3 Display Book
● Pencil
● Black Gel Pen
● Eraser
● Permanent Marker F/M
● Glue stick
● Mesh Pencil Case

To keep costs low, we recommend only buying the items of stationery you do not have. Your child is welcome to bring items from home, perhaps purchased in previous years and repurposed to save money. This could include erasers, headphones, scientific calculators and padlocks for the lockers if they already have one.
---
Disclaimer
Please be aware, our charges may change