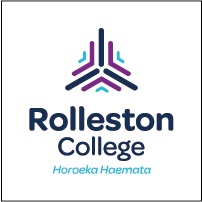 3 Music Industry (3MUS)
3MUS
Course Description
Teacher in Charge: Mr M. Hannan
This course will combine senior Level 2 and 3 music and will follow on from Performance Media and Music Industry in 2020. All learners will have the opportunity to develop their performance skills as they rehearse and perform for both solo and group. At Level 2 learners will devise an instrumentation for an ensemble and investigate an aspect of New Zealand music while at Level 3 learners will create arrangements for an ensemble and research a music topic. Both levels will also have the chance to focus on Music Technology if this is where their passion lies.
** The range of unit and assessment Standards on offer are listed below; however, will be dependent on a learner's area of passion, experience and progress throughout the course. Standards for assessment will be identified in conjunction with the learner and Teacher in Charge.
---
Learning Areas:
---
Career Pathways
Art Director (Film, Television or Stage), Film and Video Editor, Sound Technician, Entertainer, Film/Television Camera Operator, Musician, Radio Presenter, Media Producer, Production Assistant (Film, Television, Radio or Stage), Lighting Technician, Private Teacher/Tutor, Television Presenter
Contributions and Equipment/Stationery
Voluntary Course Contribution
Course Fee $5.00 for in class course materials and resources
Possible Field Trip to see Live Performances to deepen and reinforce learning at an approximate cost of between $15 to $35 covering travel expenses and entry fee. * to be confirmed during the course depending on available performances, exhibitions and events will be added to statements as and when trips and occur.

Optional Items - Recommended for home purchase and use
Dedicated learner laptop (Chrome book suitable) with learners own headset recommended.
The College has a variety of well-maintained Instruments for Hire at an extra cost of $20 per term. Usually instruments are hired by learners taking a Music course or Instrument tuition; however, it may be possible for other College learners to hire instruments if they are wishing to use them in one of our performance groups.

In addition to the Senior Stationery list on our My School Office Max Portal.

Stationery items required for this course include
A4 Display Book Insert Cover 40 Pocket Blue
Warwick 14M5 Music Loose Leaf Refill Pad 30 Leaves

To keep costs low, we recommend only buying the items of stationery you do not have. Your child is welcome to bring items from home, perhaps purchased in previous years and repurposed to save money. This could include erasers, headphones, scientific calculators and padlocks for the lockers if they already have one.
---
Pathway Tags
Art Director (Film, Television or Stage), Film and Video Editor, Sound Technician, Entertainer, Film/Television Camera Operator, Musician, Radio Presenter, Media Producer, Production Assistant (Film, Television, Radio or Stage), Lighting Technician, Private Teacher/Tutor, Television Presenter
---
Disclaimer
Please be aware, our charges may change