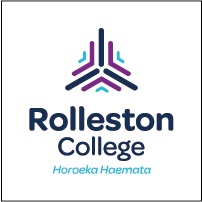 3 Mechanical Engineering: Product Design and Construction (3MENG)
3MENG
Course Description
Teacher in Charge: Mr M. Hobbs
Recommended Prior Learning
Students should have complete Mechanical Engineering in year 12 or performed very well in Mechanical Engineering in year 11
---
This course is designed for students looking to go to university or Trades at the end of the year to study mechanical engineering or automotive courses. This course is made up of a combination of Unit Standards and Achievement Standards. The overall product will be building a model Steam Traction Engine and will include computer design, 3D printing and CNC making patterns for sand moulds.
---
Course Overview
Term 1
Advanced CAD drawing techniques.
CAD to CAM (computer aided manufacture)
Pattern making for sand casting.
Aluminium casting of designed patterns.
Term 2
Machining operations.
Marking out and cutting.
Welding and soldering different metals.
Term 3
Assembly and fitting.
Testing and modification.

Term 4
Evaluation of product.
Completion of book work.
Learning Areas:
---
Career Pathways
Locksmith, Refrigeration/Air-conditioning Technician, Navy Sailor, Navy Officer, Plastics Technician, Metal Worker, Boat Builder, Project Manager, Fabrication Engineer, Mechanical Engineer, Electrical Engineer, Building and Construction Manager, Scaffolder, Water/Wastewater Treatment Operator, Geospatial Specialist, Civil Engineer, Miner/Quarry Worker, Industrial Designer, Mining Engineer, Aeronautical Engineer, Mechanical Engineering Technician, Electronics Trades Worker, Aircraft Maintenance Engineer, Driller, Product Assembler, Electrician, Electrical Engineering Technician, Lift Technician, Energy and Chemical Plant Operator, Engineering Machinist, Environmental Engineer, Welder, Army Officer, Army Soldier, Marine Engineer, Electronics Engineer, Automotive Electrician, Fire Engineer
Contributions and Equipment/Stationery
Voluntary Course Contribution
● Course Fee $30.00 for in class materials and resources.

Optional Items - Recommended for home purchase and use
● Dedicated learner laptop (Chrome book suitable) with learners own headset recommended.

See Senior Stationery list on our My School Office Max Portal.

No additional course specific stationery items other than the Senior Stationery list are required for this course.

To keep costs low, we recommend only buying the items of stationery you do not have. Your child is welcome to bring items from home, perhaps purchased in previous years and repurposed to save money. This could include erasers, headphones, scientific calculators and padlocks for the lockers if they already have one.
---
Related Videos
https://www.youtube.com/watch?v=https://www.youtube.com/embed/https://www.competenz.org.nz/schools/resources/resources/?rel=0&showinfo=0
Disclaimer
Please be aware, our charges may change