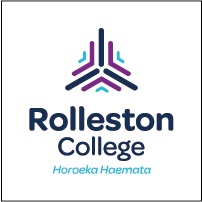 3 French (3FRE) 84
3FRE
Course Description
Teacher in Charge: Ms A. Mansfield
Recommended Prior Learning
Level 2 French.
---
Learners will further explore the French language and culture. Topics will include media, the environment and social issues in the francophone world. Students will be able to use a wide range of language to express and justify their opinions and ideas. They will be able to support or challenge the opinions of others. They will learn to interpret aural and written texts in detail. Students will continue to develop their communicative competence and intercultural understanding.
** Optional internal standard - A.S. 91545 v1 French 3.3 - Interact clearly using spoken French to explore and justify varied ideas and perspectives in different situations (6 credits).
---
Learning Areas:
---
Career Pathways
Sales Representative, Advertising Specialist, Sales and Marketing Manager, Business Analyst, Journalist, Communications Professional, Interpreter, Information Technology Helpdesk/Support Technician, Importer/Exporter, Translator, Private Teacher/Tutor, Secondary School Teacher, Travel Agent/Adviser, Marketing Specialist
Contributions and Equipment/Stationery
Voluntary Course Contribution
Course Fee $5.00 for in-class course materials and resources.
Possible Field Trip opportunities to deepen and reinforce learning at an approximate cost of between $15 to $35. * Fees to cover travel expenses and entry fees and will be added to statements as and when trips occur.
Language-specific e-learning lesson & homework tool to assist and reinforce lessons. (Annual Education Perfect cost of $25 per language subscription)

Optional Items - Recommended for home purchase and use
Dedicated learner laptop (Chrome book suitable) with learners own headset recommended to better utilise e-learning tools.

See the Senior Stationery list on our My School Office Max Portal.

Additional language-specific stationery items required for this course include
1B5 Exercise Book 7mm Ruled 40 Leaves
A4 Display Book Insert Cover 60 Pocket Green

To keep costs low, we recommend only buying the items of stationery you do not have. Your child is welcome to bring items from home, perhaps purchased in previous years and repurposed to save money. This could include erasers, headphones, scientific calculators and padlocks for the lockers if they already have one.
---
Pathway Tags
Sales Representative, Advertising Specialist, Sales and Marketing Manager, Business Analyst, Journalist, Communications Professional, Interpreter, Information Technology Helpdesk/Support Technician, Importer/Exporter, Translator, Private Teacher/Tutor, Secondary School Teacher, Travel Agent/Adviser, Marketing Specialist
---
Disclaimer
Please be aware, our charges may change