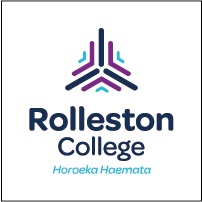 3 Hangarau Pūeru - Fabric (3FAB)
3FAB
Course Description
Teacher in Charge:
Recommended Prior Learning
Students should have successfully completed Soft Materials Technology in year 11 or 12.
---
Project: Evening Wear
In this course, you will learn how to draft your own patterns and explore more complex construction techniques. You will look into and be influenced by current evening wear design trends to create an evening wear outfit to be entered in a fashion design awards show.
---
Course Overview
Term 1
 Research/planning
 Client/stakeholder interviews
 Fabric testing
Term 2
 Applied design ideas
 Testing and evaluation
 Fit for purpose
 Formative assessment
Term 3
 Making prototype
 Construction method
Term 4
 Final conceptual design
 Final evaluation and fit for purpose
Learning Areas:
---
Career Pathways
Patternmaker, Tailor/Dressmaker, Textile Process Operator, Cutter, Fashion Designer, Sewing Machinist, Upholsterer, Garment Technician
Contributions and Equipment/Stationery
Voluntary Course Contribution
Course Fee $10.00 for in class materials and resources. * Refer to the take home component below.
Possible Field Trip opportunity to deepen and reinforce learning at an approximate cost of between $15 to $35 covering travel expenses and entry fee. * to be confirmed during the course depending on available exhibitions and events and added to statements as they occur.

Optional Items - Recommended for home purchase and use
Depending on learner selected projects, learners are required to purchase their own Fabric and Patterns separately.
Take-Home Components. Note full payment of the course fee will allow learners to take home any items they produce during the course; otherwise, items remain the property of the school for community purchase at the end of the year. This helps us as a College to replace course materials.
Dedicated learner laptop (Chrome book suitable) with learners own headset recommended.

See the Senior Stationery list on our My School Office Max Portal.

Additional course-specific stationery includes
A4 Spiral Visual Diary 50 Leaves.

To keep costs low, we recommend only buying the items of stationery you do not have. Your child is welcome to bring items from home, perhaps purchased in previous years and repurposed to save money. This could include erasers, headphones, scientific calculators and padlocks for the lockers if they already have one.
---
Disclaimer
Please be aware, our charges may change