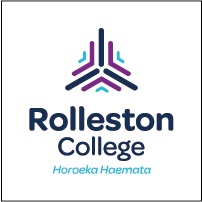 3 Chemistry (3CHEM)
3CHEM
Course Description
Teacher in Charge: Ms C. Green
This course is for students wanting to continue with Chemistry, Sciences, Engineering, or Health Sciences at university. Designed for students who wish to gain an understanding of how the material world operates. Any students wishing to undertake a university course in chemistry should take this course. It covers an understanding of spectroscopic data, properties and thermodynamics, organic chemistry and oxidation. The course will cover a variety of aspects of chemistry and how it can be applied in real world scenarios where possible.
---
Learning Areas:
---
Career Pathways
Mining Engineer, Registered Nurse, Agricultural/Horticultural Scientist, Agricultural/Horticultural Consultant, Paramedic, Anaesthetist, Pathologist, Zoologist, Chemist, Marine Biologist, Medical Physicist, Microbiologist, Chemical Engineer, Biochemist, Biomedical Engineer, Biotechnologist, Mechanical Engineer, Electrical Engineer, Clinical Physiologist, Physician, Surgeon, Midwife, Dental Assistant, Science Technician, Podiatrist, Chiropractor, Civil Engineer, Meteorologist, Medical Laboratory Scientist, Clinical Coder, Dental Technician, Pharmacist, Conservator, Oral Health Therapist, Dentist, Medical Imaging Technologist, Diagnostic Radiologist, Dietitian, Forensic Scientist, General Practitioner, Gynaecologist/Obstetrician, Psychiatrist, Geologist, Environmental Scientist, Energy/Carbon Auditor, Environmental Engineer, Environmental/Public Health Officer, Food Technologist, Forest Manager, Forestry Scientist, Geophysicist, Health and Safety Adviser, Health Promoter, Veterinarian, Medical Laboratory Technician, Winemaker, Optometrist, Osteopath, Physiotherapist, Production Manager, Radiation Oncologist
Contributions and Equipment/Stationery
Voluntary Course Contribution
Course Fee $10.00 for in class course materials and resources
Possible Field Trip opportunity to deepen and reinforce learning at an approximate cost of between $15 to $35 covering travel expenses and entry fee. * to be confirmed during the course depending on available exhibitions and events will be added to statements as and when trips and occur.

Optional Items - Recommended for home purchase and use
Dedicated learner laptop (Chrome book suitable) with learners own headset recommended.
Course workbooks. Depending on the course and learner level, learners may benefit from the purchase of a relevant sciPAD or ESA Workbook. This has been included in the stationery list as a recommendation or can be purchased from the school on request.
- sciPAD Internal Chemistry Workbook Level 3 9780994123213
- sciPAD External Chemistry Workbook Level 3 9780994123206
External Exam and Competition Fees. Depending on learner goals, progress and or to provide stretch some learners will be encouraged to compete in external exams and competitions.

In addition to the Senior Stationery list on our My School Office Max Portal.

Stationery items required for this course include
A4 Hardcover exercise book
Loose Leaf Value Refill Pad (LP200) 7mm Lined 200 Leaves
A4 Display Book Insert Cover 40 Pocket Blue
sciPAD Internal Chemistry Workbook Level 3 9780994123213
sciPAD External Chemistry Workbook Level 3 9780994123206

To keep costs low, we recommend only buying the items of stationery you do not have. Your child is welcome to bring items from home, perhaps purchased in previous years and repurposed to save money. This could include erasers, headphones, scientific calculators and padlocks for the lockers if they already have one.
---
Disclaimer
Please be aware, our charges may change