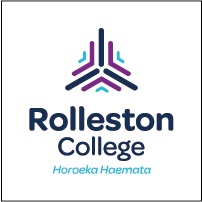 2 Maths & Statistics Level 2 Maths Lab (2MLAB1) 85
2MLAB1B
Course Description
Teacher in Charge: Mrs M. Darroch
Year 12 General Maths and Statistic Courses. This is a statistics course that leads to the Maths Lab Semester 2 course. All things are interconnected. learners will delve into the world of connections, minimising paths and spans and understanding vital links.
Cannot be taken in conjunction with dive in the Data.
---
Learning Areas:
---
Pathway
3 Math's Lab (3MLAB) 84, 3 Mathematics for a STEM Career (3MATS) *, 3 Physics (3PHYS)
Construction, Computer Graphics, Medical Imaging
Career Pathways
Medical Imaging Technologist, Mining Engineer, Survey Technician, Aeronautical Engineer, Air Force Airman/Airwoman, Air Force Officer, Aircraft Loader, Aircraft Maintenance Engineer, Aircraft Refueller, Product Assembler, Building Surveyor, Architect, Architectural Technician, Army Officer, Army Soldier, Heavy Truck Driver, Insurance Loss Adjuster, Medical Physicist, Electronics Engineer, Collision Repair Technician, Glazier, Automotive Refinisher, Wall and Floor Tiler, Building Insulator, Chemical Engineer, Biomedical Technician, Metal Worker, Brick and Blocklayer, Boat Builder, Naval Architect, Fabrication Engineer, Building Contractor, Building and Construction Labourer, Mechanical Engineer, Electrical Engineer, Building and Construction Manager, Earthmoving Machine Operator, Bus Driver, Cabinet Maker, Line Mechanic, Surveyor, Textile Process Operator, Carpenter, Carpet Cleaner, Flooring Installer, Civil Engineer, Civil Engineering Technician/Draughtsperson, Coachbuilder/Trimmer, Miner/Quarry Worker, Mine/Quarry Manager, Diver, Painter and Decorator, Telecommunications Engineer, Telecommunications Technician, Industrial Designer, Concrete Worker, Stonemason, Quantity Surveyor, Crane Operator, Curator, Visual Merchandiser, Workplace Relations Adviser, Electronics Trades Worker, Plumber, Gasfitter and Drainlayer, Driller, Electrician, Electrical Engineering Technician, Lift Technician, Engineering Machinist, Environmental Engineer, Exhibition and Collections Technician, Plasterer, Welder, Fencer, Plastics Worker, Ranger, Forestry and Logging Worker, Furniture Finisher, Landscape Architect, Health and Safety Adviser, Industrial Spray Painter, Joiner, Locksmith, Train Driver, Refrigeration/Air-conditioning Technician, Navy Sailor, Navy Officer, Pulp and Paper Mill Operator, Plastics Technician, Project Manager, Recruitment Consultant, Recycler/Dismantler, Roading Construction Worker, Roadmarker, Roofer, Wood Processing Worker, Scaffolder, Valuer, Water/Wastewater Treatment Operator, Fire Engineer
Contributions and Equipment/Stationery
Voluntary Course Contribution
Annual E-learning lesson & homework tool (IXL) to assist and reinforce lessons at a cost of $25.00.
Possible Field Trip opportunity to deepen and reinforce learning at an approximate cost of between $15 to $35 covering travel expenses and entry fee. * to be confirmed during the course depending on available exhibitions and events and added to statements as they occur.

Optional Items - Recommended for home purchase and use
Dedicated learner laptop (Chrome book suitable) with learners own headset recommended.
Theory workbooks. Depending on the course and learner level, learners may be required to purchase a theory workbook to assist and reinforce lessons. Subject to the course and level coursebooks can be provided at a subsidised cost of approx. $10 to $35.

See Senior Stationery list on our My School Office Max Portal.

Mathematics items included in general stationery list include
1 x Casio FX82AU Plus II 2 Scientific Calculator Black * Graphical Calculator an advantage
1 x Taurus Plastic Ruler 15cm Clear
Pens, Pencils and Pencil Case



Specific items required for this course additional to the senior stationery list include
1 x A4 Display Book Insert Cover 40 Pocket Blue
2 x 1J8 A4 Exercise Book 5mm Quad 36 Leaves

To keep costs low, we recommend only buying the items of stationery you do not have. Your child is welcome to bring items from home, perhaps purchased in previous years and repurposed to save money. This could include erasers, headphones, scientific calculators, and padlocks for the lockers if they already have one.
---
Disclaimer
Please be aware, our charges may change