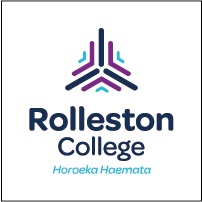 2 Criminal Minds: (2CRIM1B) 82
2CRIM1B
Course Description
Teacher in Charge: Mrs A. Evans
A continued study of crime and the criminal mastermind. Figure out how to solve crimes using your deduction skills and put these to the test in a murder mystery.
---
Learning Areas:
---
Pathway
3 #LIT 3.0 (3LIT), 3 Diversity Through Action (3DTA), 3 Man V Wild (3MVW), 3 Media Studies (3MED), 3 Representations (3REPR)
Career Pathways
Administration Officer, Receptionist, Advertising Specialist, Copywriter, Sales and Marketing Manager, Archivist, Barrister, Author, Print Finisher, Counsellor, Journalist, Community Development Worker, Event Manager, Technical Writer, Judge, Psychiatrist, Teacher of English to Speakers of Other Languages (ESOL), Librarian, Private Teacher/Tutor, Secondary School Teacher, Social Worker, Teacher Aide
Contributions and Equipment/Stationery
Voluntary Course Contribution
● Course Fee $5.00 for in class materials and resources.
● Possible Field Trip (Murder Mystery Dinner) opportunity to deepen and reinforce learning at an approximate cost of $80 to covering travel expenses and entry fee. * to be confirmed during the course depending on available exhibitions and events and added to statements as they occur.
● E-learning lesson & homework tool to assist and reinforce lessons. (Annual Education Perfect $25.00 per learning area subscription)

Recommended Items for Voluntary Purchase
● Dedicated learner laptop (Chrome book suitable) with learners own headset recommended.

See Senior Stationery list on our My School Office Max Portal.
There are no additional stationary items required for this course.

To keep costs low, we recommend only buying the items of stationery you do not have. Your child is welcome to bring items from home, perhaps purchased in previous years and repurposed to save money. This could include erasers, headphones, scientific calculators and padlocks for the lockers if they already have one.
---
Pathway Tags
Administration Officer, Receptionist, Advertising Specialist, Copywriter, Sales and Marketing Manager, Archivist, Barrister, Author, Print Finisher, Counsellor, Journalist, Community Development Worker, Event Manager, Technical Writer, Judge, Psychiatrist, Teacher of English to Speakers of Other Languages (ESOL), Librarian, Private Teacher/Tutor, Secondary School Teacher, Social Worker, Teacher Aide
---
Disclaimer
Please be aware, our charges may change