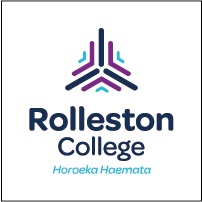 2 Automotive Engineering (2AUTO2)
2AUTO2
Course Description
Teacher in Charge: Mr M. Hobbs
Recommended Prior Learning
Students should have completed Automotive in year 11 although students who have completed Mechanical Engineering perform well in the course as well.
---
Advance on year 11 where you learned to maintain and care for your car.
Start to strip engines and work on running engines.
Fault detection and problem solving.
Assembly and testing of engines and car parts.
---
Course Overview
Term 1
Safety in an Automotive workshop.
Correct use of Motor Industry equipment and tooling.
Thread Identification, creation and repair.

Term 2
Engineering skills required in an automotive environment.
Fault identification.
Understanding parts and function of two and four stroke engines.
Strip and reassemble a car engine.


Learning Areas:
---
Career Pathways
Locksmith, Vehicle Groomer/Cleaner, Recycler/Dismantler, Signmaker, Tow Truck Operator, Tyre Technician, Motor Vehicle Salesperson, Coachbuilder/Trimmer, Electrician, Engineering Machinist, Collision Repair Technician, Automotive Electrician, Glazier, Automotive Technician, Automotive Refinisher, Industrial Spray Painter
Contributions and Equipment/Stationery
Voluntary Course Contribution
● Course Fee $20.00 for in class materials and resources.

Recommended Items for Voluntary Purchase
● Dedicated learner laptop (Chrome book suitable) with learners own headset recommended.

See Senior Stationery list on our My School Office Max Portal.
There are no additional stationary items required for this course.

To keep costs low, we recommend only buying the items of stationery you do not have. Your child is welcome to bring items from home, perhaps purchased in previous years and repurposed to save money. This could include erasers, headphones, scientific calculators and padlocks for the lockers if they already have one.
---
Disclaimer
Please be aware, our charges may change