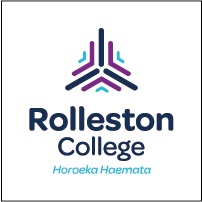 1 Patterns of Life (1PLF1) 83
1PLF1A
Course Description
Teacher in Charge: Ms C. Green
Learners will explore the patterns of life in a local ecosystem. They will learn about the life processes, adaptations and environments of living things. Learners will analyse the data to determine the impact of humans on a local ecosystem. Throughout the course, learners will develop a portfolio of practical work. Learners will develop their mathematical skills in real-life situations involving biology.
---
Learning Areas:
---
Pathway
2 Forensic Science (2FSCI), 2 Growing a Better Tomorrow (2GROW2) Agr/Hort, 2 Life on Mars ( 2MARS2) Science, 2 Living Planet (2LIV1) 81, 2 Tree of Life (2TREE2) 82
Career Pathways
Agricultural/Horticultural Scientist, Pathologist, Zoologist, Marine Biologist, Microbiologist, Biochemist, Biotechnologist, Brewer, Science Technician, Medical Laboratory Scientist, Diver, Environmental Scientist, Ranger, Food Technologist, Forestry Scientist, Winemaker
Contributions and Equipment/Stationery
Voluntary Course Contribution
Course Fee $10.00 for in-class course materials and resources
Possible Field Trip opportunity to deepen and reinforce learning at an approximate cost of between $15 to $35 covering travel expenses and entry fee. * to be confirmed during the course depending on available exhibitions and events will be added to statements as and when trips occur.

Optional Items - Recommended for home purchase and use
Dedicated learner laptop (Chrome book suitable) with learners own headset recommended.

In addition to the Senior Stationery list on our My School Office Max Portal.


Mathematics related items included in the general stationery list include
1 x Casio FX82AU Plus II 2 Scientific Calculator Black * Graphical Calculator an advantage
1 x Taurus Plastic Ruler 15cm Clear
Pens, Pencils and Pencil Case

Additional stationery items required for this course include
WA4 Writing Exercise Book 7mm Ruled 36 Leaves
A4 Display Book Insert Cover 40 Pocket Blue

To keep costs low, we recommend only buying the items of stationery you do not have. Your child is welcome to bring items from home, perhaps purchased in previous years and repurposed to save money. This could include erasers, headphones, scientific calculators and padlocks for the lockers if they already have one.
---
Disclaimer
Please be aware, our charges may change