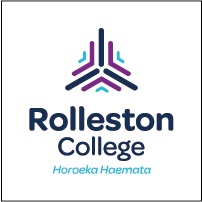 1 Maori and Pasifika Art (1MAP2)
1MAP2
Course Description
Teacher in Charge: Mr R. Ferguson
Recommended Prior Learning
Learning within junior painting & drawing/photo design of the Visual Arts would be an advantage. Consultation with Learning area leader would be required if the above courses haven't been undertaken.
---
Learners will explore Aotearoa's bicultural heritage and their own cultural identities through making art work. Traditional and modern art forms and styles from Māori culture and the Pacific will be explored. The intention is to learn about culture at the same time as making beautiful and meaningful art. Field trips to Marae, Art galleries and Museums will be part of the experience as well as workshops to teach skills and techniques. Learners will be able to explore a variety of art making options (weaving, carving, painting, sculpting, digital art etc.)
---
Learning Areas:
---
Pathway
2 Maori and Pasifika Art (2MAPA1)
Career Pathways
Animator/Digital Artist, Art Director (Film, Television or Stage), Artist, Artistic Director, Tattoo Artist, Film/Television Camera Operator, Graphic Designer, Interior Designer, Event Manager, Jeweller, Curator, Demonstrator, Visual Merchandiser, Exhibition and Collections Technician, Media Producer, Lighting Technician, Model, Photographer, Private Teacher/Tutor, Signmaker, Industrial Designer
Contributions and Equipment/Stationery
Voluntary Course Contribution
● Course Fee $20.00 for in class materials and resources.
● Possible Field Trip opportunity to deepen and reinforce learning at an approximate cost of between $15 to $35 covering travel expenses and entry fee. * to be confirmed during the course depending on available exhibitions and events and added to statements as they occur.

Optional Items - Recommended for home purchase and use
● Dedicated learner laptop (Chrome book suitable) with learners own headset recommended.

Course-related Art Kits are able to be purchased from National Art Supplies at a cost of $23.87 using the following link. (National Art Supplies Link) Items may need to be replenished throughout the year depending on learner use.


While the same items can be purchased separately from other art suppliers, we believe the quality of the items and the fact that the pack is individually labelled, delivered to school and ready for the start of the school year provides excellent value for money and convenience.

The Art kit for this course includes
● A3 ECO Sketch Pad Portrait
● A3 Heavy Duty Wallet
● Pencil
● Eraser
● Black Gel Pen
● Round Nylon Brush #8
● Flat Nylon Brush #1/4
● Flat Nylon Brush #1/2
● Flat Bristle #6
● Mesh Pencil Case

To keep costs low, we recommend only buying the items of stationery you do not have. Your child is welcome to bring items from home, perhaps purchased in previous years and repurposed to save money. This could include erasers, headphones, scientific calculators and padlocks for the lockers if they already have one.
---
Disclaimer
Please be aware, our charges may change