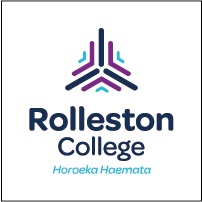 1 #Lit (1LIT2)
1LIT2
Course Description
Teacher in Charge: Mrs A. Evans
Learners will investigate a literary genre. They will understand the conventions of a genre and how to use these conventions to create effects. They will be able to apply this understanding to specific texts, both written and verbal. Learners will also be given the skills to show how they are learning in an examination setting through essay writing.
---
Learning Areas:
---
Pathway
2 #Lit (2LIT2), 2 Adventure Media (2AVM1), 2 Carpe Diem (2CDM1), 2 Criminal Minds (2CRIM1A) 82, 2 Man VS Wild (2MVW1) English, 2 This Just In (2JUST1) Media Studies, 2 When in Rome (2ROM2) Classics
Career Pathways
Cook, Holiday Park Manager, Sales Representative, Accountant, Auditor, Accounts Officer, Diversional Therapist, Actor, Actuary, Acupuncturist, Administration Officer, Finance Manager, Receptionist, Advertising Specialist, Copywriter, Sales and Marketing Manager, Survey Technician, Aeronautical Engineer, Aeroplane Pilot, Registered Nurse, Air Force Airman/Airwoman, Air Force Officer, Air Traffic Controller, Aircraft Loader, Aircraft Maintenance Engineer, Product Assembler, Paramedic, Anaesthetist, Business Analyst, Software Developer, Pathologist, Animal Care Attendant, Veterinary Nurse, Retail Manager, Chemist, Building Surveyor, Aquaculture Farmer, Marine Biologist, Architectural Technician, Archivist, Police Officer, Army Officer, Historian, Heavy Truck Driver, Artist, Artistic Director, Insurance Loss Adjuster, Film and Video Editor, Meat/Seafood Process Worker, Barrister, Auctioneer, Sound Technician, Audiologist/Audiometrist, Author, Collision Repair Technician, Glazier, Automotive Refinisher, Bank Worker, Hotel/Motel Manager, Cafe Worker, Courier/Delivery Agent, Debt Collector, Metal Worker, Brick and Blocklayer, Phlebotomist, Fabrication Engineer, Print Finisher, Deckhand, Building Contractor, Building and Construction Labourer, Mechanical Engineer, Building and Construction Manager, Earthmoving Machine Operator, Outdoor Recreation Guide/Instructor, Bus Driver, Buyer, Taxi Driver/Chauffeur, Flight Attendant, Cabinet Maker, Surveyor, Waiter/Waitress, Film/Television Camera Operator, Motor Vehicle Salesperson, Clinical Physiologist, Physician, Counsellor, Carpenter, Carpet Cleaner, Midwife, Table Games Dealer, Farm Assistant, Dental Assistant, Minister of Religion, Retail Sales Assistant, Chemical Production Operator, Ship's Officer, Delivery Driver, Podiatrist, Elected Government Representative, Civil Engineer, Insurance Claims Officer, Cleaner, Meteorologist, Clinical Coder, Psychologist, Watchmaker and Repairer, Trainer, Coachbuilder/Trimmer, Journalist, Graphic Designer, Communications Professional, Interpreter, Community Karitāne, Pharmacy Technician, Community Development Worker, Musician, Industrial Designer, Information Technology Helpdesk/Support Technician, Hotel Porter, Concrete Worker, Event Manager, Conservator, Stonemason, Quantity Surveyor, Crane Operator, Technical Writer, Dairy Farmer, Storeperson, Editor, Solicitor, Judge, Data Entry Operator/Transcriptionist, Curator, Customs Broker/Freight Forwarder, Customs Officer, Systems Administrator, Demonstrator, Dentist, Graphic Pre-press Worker, Medical Imaging Technologist, Diagnostic Radiologist, Foreign Policy Officer, Director (Film, Television, Radio or Stage), Radio Presenter, Dispensing Optician, Workplace Relations Adviser, Sports Coach/Official, Forensic Scientist, General Practitioner, Gynaecologist/Obstetrician, Psychiatrist, Dog Trainer, Electronics Trades Worker, Plumber, Gasfitter and Drainlayer, Driving Instructor, Laundry Worker/Dry-cleaner, Personal Assistant, Geologist, Economist, Electrician, Lift Technician, Human Resources Adviser, Energy and Chemical Plant Operator, Teacher of English to Speakers of Other Languages (ESOL), Information Technology Architect, Plasterer, Welder, Production Assistant (Film, Television, Radio or Stage), Financial Adviser, Fishery Officer, Florist, Flying Instructor, Food and Beverage Factory Worker, Professional Sportsperson, Service Station Attendant, Forest Manager, Forestry and Logging Worker, Forestry Scientist, Forklift Operator, Furniture Finisher, Pest Control Technician, Funeral Director/Embalmer, Hunter/Trapper, Upholsterer, Lighting Technician, Landscaper, Health and Safety Inspector, Geophysicist, Glass Processor, Agricultural/Horticultural Field Representative, Groundsperson, Hairdresser/Barber, Health and Safety Adviser, Health Services Manager, Helicopter Pilot, Health Care Assistant, Naturopath, Immigration Officer, Industrial Spray Painter, Insurance Adviser, Joiner, Kaiwhakaako Māori, Librarian, Translator, Library Assistant, Locksmith, Train Driver, Mail and Parcel Sorter, Market Research Analyst, Survey Interviewer, Ship's Master, Refrigeration/Air-conditioning Technician, Medical Laboratory Technician, Radiation Therapist, Mortgage Broker, Navy Sailor, Navy Officer, Office Manager, Optometrist, Osteopath, Payroll Officer, Photographer, Policy Analyst, Printer, Private Teacher/Tutor, Purchasing/Supply Officer, Production Manager, Recreation Co-ordinator, Project Manager, Quarantine Officer, Radiation Oncologist, Recruitment Consultant, Roading Construction Worker, Roadmarker, Scaffolder, Secondary School Teacher, Signmaker, Social Worker, Teacher Aide, Speech-Language Therapist, Sterilising Technician, Stevedore, Telemarketer, Television Presenter, Tour Guide, Tow Truck Operator, Travel Agent/Adviser, Tyre Technician, Valuer, Intelligence Officer, Management Consultant, Test Analyst, Network Administrator, Court Registry Officer, Marketing Specialist, Geospatial Specialist, Psychotherapist, Case Manager, Career Consultant, Security Analyst, Penetration Tester, Security Consultant, Scrum Master, Fire Engineer, Support Worker, Dairy Farm Assistant, Dairy Farm Manager, Sharemilker, Ophthalmologist
Contributions and Equipment/Stationery
Voluntary Course Contribution
● Course Fee $5.00 for in class course materials and resources
● Possible Field Trip opportunity to deepen and reinforce learning at an approximate cost of between $15 to $35 covering travel expenses and entry fee. * to be confirmed during the course depending on available exhibitions and events will be added to statements as and when trips and occur.
● E-learning lesson & homework tool to assist and reinforce lessons. (Quill $25.00 per subscription)

Optional Items - Recommended for home purchase and use
● Dedicated learner laptop (Chrome book suitable) with learners own headset recommended.

See Senior Stationery list on our My School Office Max Portal.

No additional course specific stationery items other than the Senior Stationery list are required for this course.

To keep costs low, we recommend only buying the items of stationery you do not have. Your child is welcome to bring items from home, perhaps purchased in previous years and repurposed to save money. This could include erasers, headphones, scientific calculators and padlocks for the lockers if they already have one.
---
Pathway Tags
Cook, Holiday Park Manager, Sales Representative, Accountant, Auditor, Accounts Officer, Diversional Therapist, Actor, Actuary, Acupuncturist, Administration Officer, Finance Manager, Receptionist, Advertising Specialist, Copywriter, Sales and Marketing Manager, Survey Technician, Aeronautical Engineer, Aeroplane Pilot, Registered Nurse, Air Force Airman/Airwoman, Air Force Officer, Air Traffic Controller, Aircraft Loader, Aircraft Maintenance Engineer, Product Assembler, Paramedic, Anaesthetist, Business Analyst, Software Developer, Pathologist, Animal Care Attendant, Veterinary Nurse, Retail Manager, Chemist, Building Surveyor, Aquaculture Farmer, Marine Biologist, Architectural Technician, Archivist, Police Officer, Army Officer, Historian, Heavy Truck Driver, Artist, Artistic Director, Insurance Loss Adjuster, Film and Video Editor, Meat/Seafood Process Worker, Barrister, Auctioneer, Sound Technician, Audiologist/Audiometrist, Author, Collision Repair Technician, Glazier, Automotive Refinisher, Bank Worker, Hotel/Motel Manager, Cafe Worker, Courier/Delivery Agent, Debt Collector, Metal Worker, Brick and Blocklayer, Phlebotomist, Fabrication Engineer, Print Finisher, Deckhand, Building Contractor, Building and Construction Labourer, Mechanical Engineer, Building and Construction Manager, Earthmoving Machine Operator, Outdoor Recreation Guide/Instructor, Bus Driver, Buyer, Taxi Driver/Chauffeur, Flight Attendant, Cabinet Maker, Surveyor, Waiter/Waitress, Film/Television Camera Operator, Motor Vehicle Salesperson, Cardiac Physiologist, Physician, Counsellor, Carpenter, Carpet Cleaner, Midwife, Table Games Dealer, Farm Assistant, Dental Assistant, Minister of Religion, Retail Sales Assistant, Chemical Production Operator, Ship's Officer, Delivery Driver, Podiatrist, Elected Government Representative, Civil Engineer, Insurance Claims Officer, Cleaner, Meteorologist, Clinical Coder, Psychologist, Watchmaker and Repairer, Trainer, Coachbuilder/Trimmer, Journalist, Graphic Designer, Communications Professional, Interpreter, Community Karitane, Pharmacy Technician, Community Development Worker, Musician, Industrial Designer, Information Technology Helpdesk/Support Technician, Hotel Porter, Concrete Worker, Event Manager, Conservator, Stonemason, Quantity Surveyor, Crane Operator, Technical Writer, Dairy Farmer, Storeperson, Editor, Solicitor, Judge, Data Entry Operator/Transcriptionist, Curator, Customs Broker/Freight Forwarder, Customs Officer, Systems Administrator, Demonstrator, Dentist, Graphic Pre-press Worker, Medical Radiation Technologist, Diagnostic Radiologist, Foreign Policy Officer, Director (Film, Television, Radio or Stage), Radio Presenter, Dispensing Optician, Workplace Relations Adviser, Sports Coach/Official, Forensic Scientist, General Practitioner, Gynaecologist/Obstetrician, Psychiatrist, Dog Trainer, Electronics Trades Worker, Plumber, Gasfitter and Drainlayer, Driving Instructor, Laundry Worker/Dry-cleaner, Personal Assistant, Geologist, Economist, Electrician, Lift Technician, Human Resources Adviser, Energy and Chemical Plant Operator, Teacher of English to Speakers of Other Languages (ESOL), Information Technology Architect, Plasterer, Welder, Production Assistant (Film, Financial Adviser, Fishery Officer, Florist, Flying Instructor, Food and Beverage Factory Worker, Professional Sportsperson, Service Station Attendant, Forest Manager, Forestry and Logging Worker, Forestry Scientist, Forklift Operator, Furniture Finisher, Pest Control Technician, Funeral Director/Embalmer, Hunter/Trapper, Upholsterer, Lighting Technician, Landscaper, Health and Safety Inspector, Geophysicist, Glass Processor, Agricultural/Horticultural Field Representative, Groundsperson, Hairdresser/Barber, Health and Safety Adviser, Health Services Manager, Helicopter Pilot, Health Care Assistant, Naturopath, Immigration Officer, Industrial Spray Painter, Insurance Agent, Joiner, Kaiwhakaako Māori, Librarian, Translator, Library Assistant, Locksmith, Train Driver, Mail and Parcel Sorter, Market Research Analyst, Survey Interviewer, Ship's Master, Refrigeration/Air-conditioning Technician, Medical Laboratory Technician, Radiation Therapist, Mortgage Broker, Navy Sailor, Navy Officer, Office Manager, Optometrist, Osteopath, Payroll Officer, Photographer, Policy Analyst, Printer, Private Teacher/Tutor, Purchasing/Supply Officer, Production Manager, Recreation Co-ordinator, Project Manager, Quarantine Officer, Radiation Oncologist, Recruitment Consultant, Roading Construction Worker, Roadmarker, Scaffolder, Secondary School Teacher, Signmaker, Social Worker, Teacher Aide, Speech-Language Therapist, Sterilising Technician, Stevedore, Telemarketer, Television Presenter, Tour Guide, Tow Truck Operator, Travel Agent/Adviser, Tyre Technician, Valuer, Intelligence Officer, Management Consultant, Test Analyst, Network Administrator, Court Registry Officer, Marketing Specialist, Geospatial Specialist, Psychotherapist, Case Manager, Career Consultant, Security Analyst, Penetration Tester, Security Consultant, Scrum Master, Fire Engineer, Support Worker, Dairy Farm Assistant, Dairy Farm Manager, Sharemilker, Ophthalmologist
---
Disclaimer
Please be aware, our charges may change