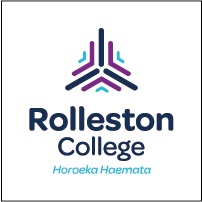 1 Global Voices (1GLV2) 83
1GLV2B
Course Description
Teacher in Charge: Mrs B. Hoy
Recommended Prior Learning
Social Justice, Sustainability, Impact, Film Study, Inquiry
---
Learners will explore a range of inequality issues, perspectives, values and decision making at a local, regional and global scale. We will explore contemporary issues from a geographic perspective. Learners will also enhance their visual literacy skills through the analysis of visual texts.
---
Learning Areas:
---
Pathway
2 A Changing Land (2CHANG), 2 Sustainable Footprints (2FOOT1)
This is a humanities course - Geography, English Achievement Standards
Career Pathways
Nanny/Child Carer, Office Manager, Plastics Technician, Tertiary Lecturer, Metal Worker, Private Teacher/Tutor, Brick and Blocklayer, Recreation Co-ordinator, Fabrication Engineer, Youth Worker, Scaffolder, Secondary School Teacher, Entertainer, Teacher Aide, Flight Attendant, Television Presenter, Cafe/Restaurant Manager, Film/Television Camera Operator, Physician, Counsellor, Carpenter, Flooring Installer, Marketing Specialist, Farm Assistant, Garment Technician, Emergency Management Officer, Civil Engineering Technician/Draughtsperson, Meteorologist, Cutter, Journalist, Graphic Designer, Communications Professional, Telecommunications Technician, Community Development Worker, Conservator, Quantity Surveyor, Technical Writer, Dairy Farmer, Editor, Make-up Artist, Animator/Digital Artist, Holiday Park Manager, Crop Farmer/Manager, Actor, Advertising Specialist, Copywriter, Sales and Marketing Manager, Survey Technician, Director (Film, Television, Radio or Stage), Radio Presenter, Registered Nurse, Workplace Relations Adviser, Agricultural/Horticultural Scientist, Sports Coach/Official, Mechanical Engineering Technician, Electronics Trades Worker, Early Childhood Teacher, Anaesthetic Technician, Beekeeper, Patternmaker, Engineering Machinist, Teacher of English to Speakers of Other Languages (ESOL), Building Surveyor, Arborist, Plasterer, Welder, Media Producer, Production Assistant (Film, Television, Radio or Stage), Art Director (Film, Television or Stage), Artist, Artistic Director, Film and Video Editor, Sound Technician, Glazier, Baker, Dancer, Cafe Worker, Farmer/Farm Manager, Tailor/Dressmaker, Courier/Delivery Agent, Groundsperson, Horse Trainer, Primary School Teacher, Kaiwhakaako Māori
Contributions and Equipment/Stationery
Voluntary Course Contribution
● No Course Fee associated with this course.
● Possible Field Trip opportunity to deepen and reinforce learning at an approximate cost of between $15 to $35 covering travel expenses and entry fee. * to be confirmed during the course depending on available exhibitions and events and added to statements as they occur.
● E-learning lesson & homework tool to assist and reinforce lessons. (Quill $25.00 per subscription)

Recommended Items for Voluntary Purchase
● Dedicated learner laptop (Chrome book suitable) with learners own headset recommended.


See Senior Stationery list on our My School Office Max Portal.

No additional course specific stationery items other than the Senior Stationery list are required for this course

To keep costs low, we recommend only buying the items of stationery you do not have. Your child is welcome to bring items from home, perhaps purchased in previous years and repurposed to save money. This could include erasers, headphones, scientific calculators and padlocks for the lockers if they already have one.
---
Disclaimer
Please be aware, our charges may change