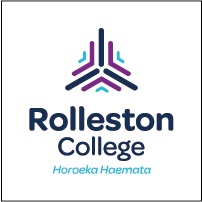 10 Design and Visual Communication (Semester 1)
10DVC1
Course Description
Teacher in Charge: Mr M. Hobbs
Recommended Prior Learning
No prior learning is required.
---
Learn free hand drawing techniques through to operating a professional computer Aided Design (CAD) package.
Presentation techniques and skills that will help you in every subject in the school.
---
Course Overview
Term 1
Freehand sketching techniques.
Rendering and texturing drawings.
Basic design processes.

Term 2
Instrument drawing on the drawing boards.
Operation of computer aided design packages (CAD) to operate 3D printers and produce professional working drawings of you design ideas.
Learning Areas:
Year 10 Semester 1, Line 1, Technology
---
Career Pathways
Advertising Specialist, Mechanical Engineering Technician, Patternmaker, Architect, Architectural Technician, Tailor/Dressmaker, Naval Architect, Tattoo Artist, Print Finisher, Mechanical Engineer, Building and Construction Manager, Carpenter, Urban/Regional Planner, Civil Engineer, Civil Engineering Technician/Draughtsperson, Fashion Designer, Graphic Designer, Interior Designer, Industrial Designer, Jeweller, Technical Writer, Make-up Artist, Graphic Pre-press Worker, Visual Merchandiser, Information Technology Architect, Exhibition and Collections Technician, Landscape Architect, Landscaper, Printer, Signmaker, User Experience Designer
Contributions and Equipment/Stationery
Voluntary contribution $20
---
Disclaimer
Please be aware, our charges may change